Styling Properties for sale - Bendigo, Castlemaine and surrounds
Welcome To Bloom Property Styling
First impressions are everything!
You only get ONE chance to make a great first impression when selling your properties. So, maximise all available options to leave a lasting positive impression. Staging your home for sale could be one of the best things you can do. And at
Bloom Property Styling
, we offer property styling and staging services that don't break the bank.
Call our team to help present your property in its best possible light to maximise your sale price. We will provide everything to make your property a home. We take pride in not simply filling it with furniture. Instead, we style it to create a complimentary, cohesive feel, bringing personality and life into the property.
Our professional property staging team knows how to impress potential buyers. We know how to transform dull city houses into stylish and modern homes or cluttered country dwellings into spacious abodes. Our commitment is to provide reliable and cost-effective property staging solutions that will maximise your property's value.
Our home staging and styling services focus on creating professional and flexible designs that will help potential buyers imagine their dream home. We help fill the gaps in a house with new furniture pieces and other accessories. We also offer assistance in creating a colour palette that perfectly suits a space. With us, we can guarantee a fun and rewarding home styling experience!
Our home styling services include the use of a range of furniture pieces, wall art, and accessories. Our home styling approach can maximise a property's aesthetic appeal, increase your home's sale price, and entice more potential buyers. Get in touch with our expert designers today to receive a free consultation.
With our full property styling package, you can make your property as eye-catching as possible. This, in turn, will attract more buyers. Our full property styling package includes a free consultation, home staging insurance, furniture delivery, hire of artwork, accessories, and furniture, as well as a 6-week install period with an option to extend.
We understand how living in your home every day and presenting it for sale is completely different. That is why we offer our partial property styling service. It is the most cost-effective way to style your property and increase its sale price. This service includes a free on-site consultation, furnishing and styling of select rooms, layout suggestions for your existing accessories and furniture pieces, home staging insurance, and a 6-week install period with an option to extend.
What you can expect with Bloom Property Styling?
Complimentary on-site consultation and quote

Competitive rates

Professional, passionate and motivated to get results for our clients

High quality, contemporary furniture, artwork and accessories installed with attention to detail and flair

Timely, friendly customer focused experience

Fully Insured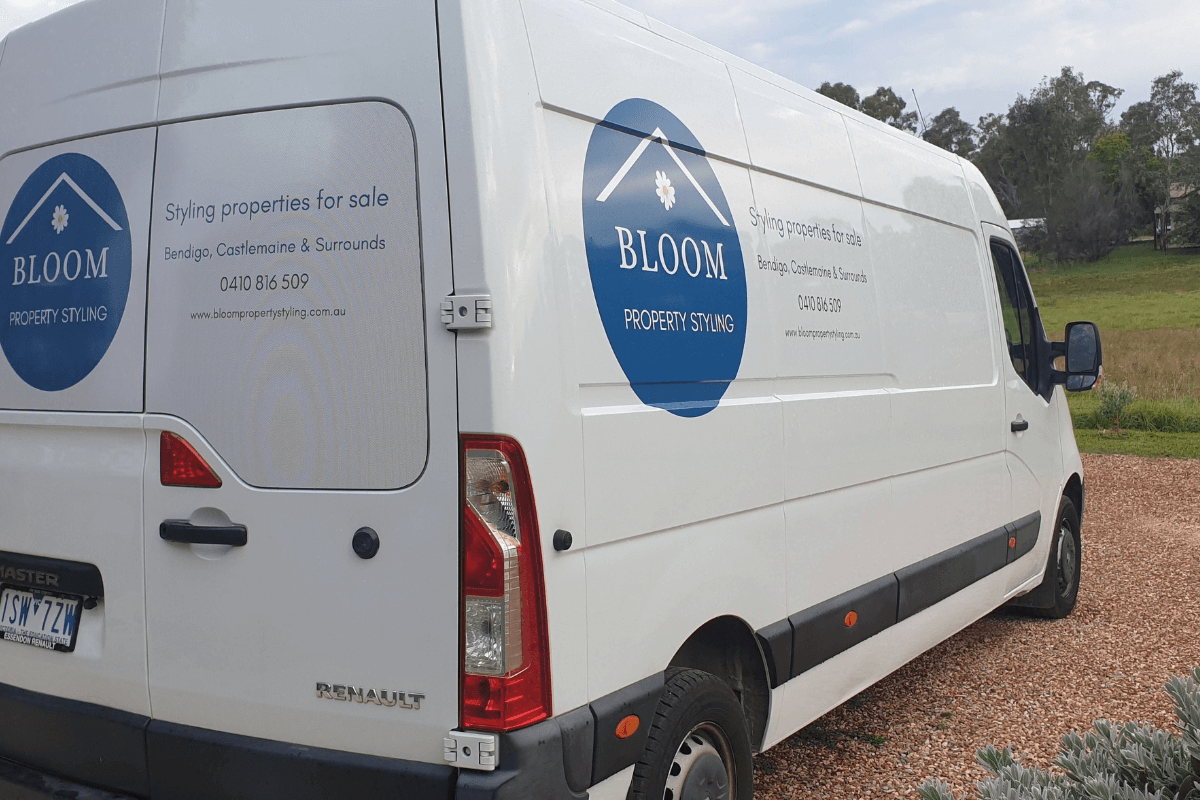 Our expert property stylists are committed and passionate about making your property look incredible. See our most recent property styling projects:
"Sam and her team did such a magnificent job staging our home for sale. They completed a partial stage of our oddly shaped lounge, bedroom and bathrooms. Not only were they very affordable, they were able to stage on short notice. They had great attention to detail and blew us away with how warm and inviting they made the spaces look. I would highly recommend Bloom Property Styling to anyone looking to sell."
"
From the first point of contact, Bloom Property Styling was professional, enthusiastic, and willing to help me put my property on the market in a short amount of time. They transformed the house, creating a stylish environment- with lots of small touches that made it look much bigger and spacious. Their communication was fantastic, it was a smooth process and very easy, they even sent me photos after they were done so I could see the results straight away! I credit their styling with the high market price I received- highly recommend!"
Melissa Conner, North Bendigo
"
Dealing with Bloom Property Styling was such a breeze! The staff (Sam) were so responsive and accomodating when it came to dates/times to style my Bendigo house. Sam even took the time to send pictures of the final styling (which was great as my partner and I now live in Melbourne). When seeing the styling in person, it looked absolutely amazing. I'm so grateful for the work Bloom put in, especially adding finer details (like matching a side table to the colour of our living room pendant or adding small pot plants in the bathroom/toilet area). My partner and I were very happy to have chosen Bloom to style our property. Thank you again for helping us sell our home.
To see our latest work, check us out on Instagram